Almost one month busy doing ABC's thing, today we will continue with our tips and trick how to create bootable usb kali linux on Windows.
I believe most of you maybe already know how to create a bootable usb, but let me do some enlightenment for they who haven't know how to create bootable usb kali linux on Windows.
We can use this method not only for kali linux, but we also can create a bootable usb for backtrack linux, ubuntu, debian, etc…
Requirements:
1. USB Stick.
2. USB Installer (Download Here)
Step by step how to Create Bootable USB Kali Linux on Windows:

1. Download the USB Installer from the link above, and double click, it is a standalone executable file. Plug the USB we want to use to create the bootable usb.
2. On the USB installer window
Step 1: Choose which linux distro or O.S we want to put on our USB
Step 2: Locate the .ISO file of our O.S we want to put on our USB
Step 3: Select the USB drive letter. Make sure you don't choose your external harddisk 🙂 check the format drive to make sure we clean up all the content of our USB
Click Create
3. A pop up alert window will appear. Make sure we check again if there's something wrong or missing. Click Yes to start the bootable usb creation process.
4. Now we need to wait for the application to accomplish the tasks. The time taken is depend with which distro or O.S we want to create.
When finished, just click Close and our USB was ready to boot.
5. Now we will continue to set up the boot order from our computer BIOS to USB. The picture below was taken from my Acer Aspire one netbook.
you can press F2 to go to BIOS setup or F12 to change the boot device.
6. If we choose F12, here is the preview on my netbook
Change the USB HDD order into number one to boot from the USB.
7. If we choose F2 or edit from BIOS setup.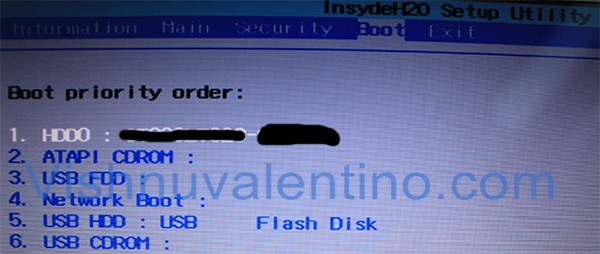 We must change the boot priority order and make sure the USB HDD / flash disk is in order number one.
Conclusion:
1. Make sure your USB storage size is more than or equal 4 GB, more is better than less 🙂
Hope it's useful 🙂
Share this article if you found it was useful: